Last Updated on November 14, 2020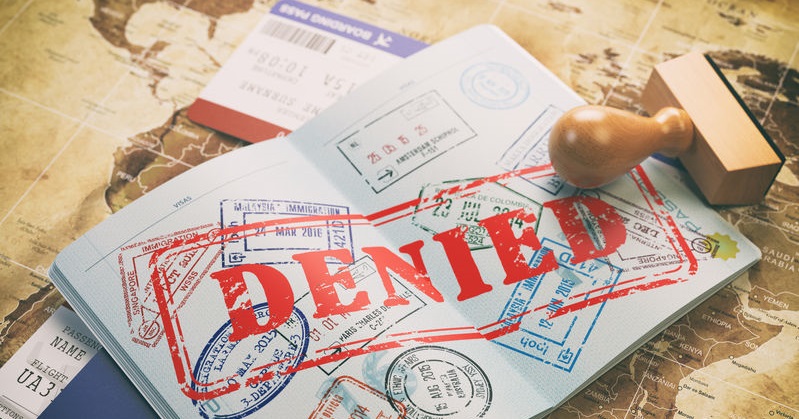 The US Government processes more than 13 Million passport applications every year. That is no less than 50,000 passports every single day that the passport agency is open. And while there are no statistics released for the number of suspended or denied passport applications we do know that in 2019 the passport agency said that there were more than 200,000 application suspensions for issues related to improper passport photos; unfortunately, this resulted in passport issuance delays and missed trips. But there is good news, this was the single biggest reasons for a passport application suspension and the passport agency took steps as recently as 2016 to help reduce this number.
All about passport suspensions
There are dozens if not hundreds of reasons that a passport application can be suspended pending further action on the applicants' part. Suspended applications are given 90-days to resolve the issue(s) before the application is deemed denied.
I've seen literally thousands of suspension letters of suspended applicants most of the time, usually the applicants resolved the issues quickly to receive their passport. Regardless if a passport application is suspended, denied, or issued – all application fees are deemed utilized, unfortunately this also goes for any additional fees like the acceptance agent fees, the passport photos, any expediting fees or services, file search, etc…
Depending on your travel dates, suspensions can be quite costly if you have to change your travel plans, so it's important to get the application right if you have pending travel plans.
Passport photos – Improper photos: photos too blurry, not on a white background, wrong size, wearing glasses or other head-gear, too zoomed out, too zoomed in
Improper check / payment – check not made out to "US Department of State", check made out for the wrong amount, wrong date, unsigned check, using a check that doesn't have printed name and address
Birth Certificates – not sending an original state issued birth certificate or certified copy, sending a short form or birth registration instead of state issued birth certificate, names don't match the applicant and the birth certificate (unless documents provided), dates not matching on the birth certificate and passport application
Child Support – varies by state but owing back due child support can prevent you from getting a passport. In these cases, an applicant would need to contact their local state child support enforcement office to get it cleared up
Application Issues – Unsigned applications, wrong applications, incomplete applications
Taxes – Currently owe more than $50,000 in taxes or owed that much in the past and the hold was not lifted yet
Itinerary (Expedited Service Only) – Not provided or doesn't match the travel dates listed on the passport application, improper itinerary, improper business letter, unsigned business letter
Death – If an applicant dies before a passport is issued does happen. Obviously, this would be rejected
Ongoing Felony Court Cases
Proof of Identification issues – Drivers license not being valid for 6-months, different name on drivers license, different name than what is on the birth certificate
Handwritten application (Expedited Service Only) – Applies to using a 3rd Party Passport expediter – all applications must be filled out online and not be handwritten
Letter of Authorization (3rd party expedited service only) – Improperly filled out LOA, unsigned LOA, not filled out in blue ink, wrong courier name
Consent Form – Consent for minor child not included, wrong consent forms, un-notarized consent form, incomplete consent form
Passport Book Damage – In doing a passport renewal and your book is damaged the renewal may be denied and you will fill out a DS-62 in addition to the DS-11 – this is essentially going through the first-time application process again
Probation or Felony – Usually dependent upon the charges
This may seem like a daunting list of reasons your application can be denied, but it really isn't that complicated to get it all correct on the first time.