Last Updated on November 12, 2020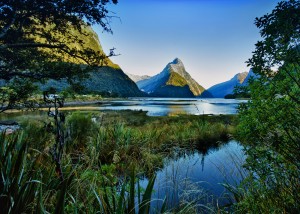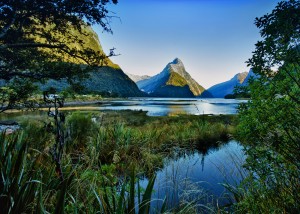 Tips on finding and traveling to the best national parks overseas
Which parks are the best national parks to visit overseas? Well, it's a big world out there and you will certainly start a Grand Canyon of a discussion when you try to narrow down the top national wonders to explore.
Several sites have created lists of what they consider to be the top parks.
Perhaps one of the best strategies is to compile a conglomerate of those lists based on your preferences. You can Maybe you like to hike in the mountains. Or love to sit under a waterfall. Perhaps you are a beach person. Maybe you like the wide open plains of a savannah or would rather snorkel over a gorgeous reef instead.
Maybe you are only interested in parks in Europe. Or down under in Australia or New Zealand. Then there's the splendors of Asia. Or Africa. They ALL have their unique natural treasures that are worth exploring.
There is a beautiful park overseas for every taste. Those preferences will certainly help you narrow down your list.
Here are few of the top international parks we've compiled:
Machu Picchu Historic Park – Peru
Great Barrier Reef National Marine Park – Australia
Fiordland National Park – New Zealand
Fuji-Hakone-Izu National Park – Japan
Snowdonia National Park – Wales
Kruger National Park – South Africa
Tikal National Park – Guatemala
Iguazu National Park – Argentina
Sagarmatha National Park – Nepal
Madain Sales National Historic Park – Saudi Arabia
Plitvice Lakes National Park – Croatia
Hortobagy National Park – Hungary
Manuel Antonio National Park – Costa Rica
Galapagos National Park – Ecuador
Torres del Paine National Park – Chile
Canaima National Park – Venezuela
Seblat National Park – Indonesia
Isla Bastimentos National Marine Park – Panama
Jiuzhaigou Valley National Park – China
Serengeti National Park – Tanzania
If you do plan to visit a large, national park overseas, be sure to take extra precautions. Not all parks are similar to American parks run by the National Park Service.
Here a few helpful tips for visiting International Parks:
Supplies: don't count on all the supplies you need to be available at a store near the park. In the US, you can usually count on a 7-11 located somewhere along the route. Not so overseas. Buy EVERYTHING you will need ahead of time in town.
Medicines: same goes for medicines and prescriptions. Make sure you have plenty of what you need on-hand. Some foreign pharmacies may not carry your particular type of medicine so check beforehand.
Packing: as a traveler in a foreign land, you already know you need to pack accordingly. But when venturing outside of a city and into the wild, be sure you absolutely have the essentials – passport, money, eyewear, medications, layers of clothing that can withstand cold, hot or wet weather and top-quality hiking shoes.
Emergency First-aid Kit: that's a must as well. Pack it with sunscreen, space blanket, whistle, compass, matches, water-treatment device or tablets, bandages, medicines and other necessities.
Protection from Creatures: be sure to check the hazards from animals and insects before you venture into any park. Mosquitoes can be heavy at times in certain parks, such as Kruger National Park, and can send you packing with a case of malaria. If there are bears, you will need bear spray. Check for snakes.
Hazards: the beauty of parks is that they vary in nature. That can also be the same with hazards. Be sure to research to see if the park is susceptible to flash floods or falling rocks. Perhaps those hazards are something you are not used to in the US, but could provide a very different challenge overseas.
Finally, here's one fantastic service offered by the US government to ensure your safety. We highly recommend you sign up for this service. It won't take long at all but could make a major difference if needed.
STEP: this is the Smart Traveler Enrollment Program provided by the US Department of State. The STEP program is provided by officers at embassies and consulates to help US citizens abroad if they run into difficult circumstances.
They can help with medical, legal and even financial matters. Lose a passport? They can assist you so you can continue on your trip. Get sick or injured? They have the names of English-speaking doctors and attorneys if you need one. Run into a natural disaster? Contact them.
One of the best services they can provide is to help you get in touch with family and friends in case of an emergency. (When hiking be sure to let family and friends know where you will be anyway. Remember the movie "127 Hours" where the hiker's arm was trapped by a rock?)
Before you travel, they can also place you on a contact list to keep you informed of travel alerts and warnings.
All you need to do is go to https://step.state.gov/step/ and enroll. It is very simple, but can provide enormous peace of mind
Visit these international parks – they are truly wonders of the world. Just be sure you are prepared, so you can enjoy your visit knowing you have the appropriate supplies and the right contacts should you need them.
Here are a few sites with their ideas of the top national parks in the world. As with anything, don't be fooled by a few photographs. Do your research.
http://www.weather.com/travel/news/world-national-parks
http://www.cnn.com/2014/06/12/travel/worlds-national-parks-irpt/
P.S. Don't forget your passport!