What US Travelers need to Know about Planning Trips to Cuba
|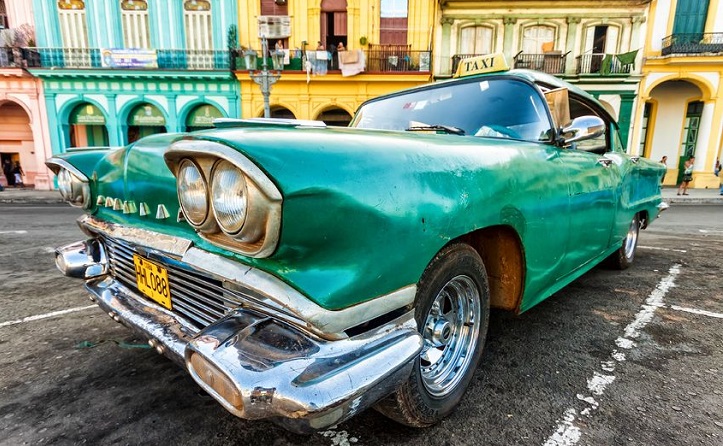 Last week's historical commercial flight landed in Santa Clara, Cuba from Ft. Lauderdale, making it the first such flight since 1961. Many US travelers are wondering about planning a trip to Cuba and what the future of travel to the island will look like as it becomes more accessible to US citizens.
While the Obama administration has made historic strides in relations with Cuba, traveling for tourism is still prohibited for US citizens. New policy changes will make travel more accessible and economical for those who want to visit Cuba. However, there are currently 12 categories of authorized travel that can merit a trip to Cuba, without prior government approval. These include:
Family visits
Journalism
Business of the U.S. government, foreign governments, and certain intergovernmental organizations
Professional research and professional meetings
Educational activities
Religious activities
Public performances, clinics, workshops, athletic/other competitions, and exhibitions
Support of the Cuban people
Humanitarian projects
Activities of private foundations or research or educational institutes
Exportation, importation, or transmission or information materials
Certain export transactions that may be considered for authorization under existing regulations and guidelines.
**For more information on these categories please see the OFAC FAQ page.
What to expect: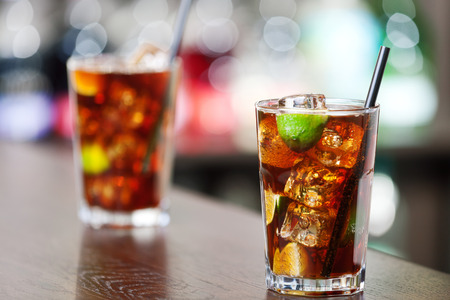 So what can you expect on your trip to Cuba, since we're undergoing and will be expecting more economic sanctions to be lifted. Currently, 10 airline carriers have been approved for commercial flights in the future from the US to Cuba, this means US relations will have even more changes for growing US travelers to the once forbidden island to Americans. From what use to be a burdensome process for previous travelers will now be more convenient with tickets sales online and with direct flights from the US, versus having to fly from Canada, Mexico or another 3rd party country.
Previously, Americans required a specific license from OFAC, issued only in certain instances, to visit Cuba if necessary. Now these "general" licenses allow you to claim you qualify for one of these pre-authorized classes of travel. When traveling to Cuba, you are expected to have a full-time schedule of activities related to the category of travel you claim. Individuals are encouraged to keep transactions and/or receipts of their travel for at least 5 years. While you cannot plan a trip to Cuba to lounge on sandy white beaches and sip rum cocktails, there are many other reasons to visit in the meantime. Many of these categories of travel can help you satiate your adventurous side with tour companies and groups able to provide an itinerary for people-to-people contact, through culture exchange and education.
Things to Note:
You should bring cash, unless your card was issued at a non US bank; US debit, credit cards, and checks do not work in Cuba (yet), so bring enough cash to convert to Cuban convertible currency, and extra cash just in case.
**You should know that there are two types of currency in Cuba, the Cuban convertible peso (CUC$) and Cuban pesos (
mondea nacional
, MN$). This can get confusing since they're both referred to as
pesos
and the conversion for both are different. There is usually a 10% charge for the conversation rate for US dollars, according to the
US Embassy
in Havana, Cuba.**
You should also note that you'll have limited accessibility in Cuba, meaning your cell phone service will only function on an international roaming rate and will be difficult to use. Wi-Fi is available in most hotels and some hot spots, but is this limited and somewhat costly.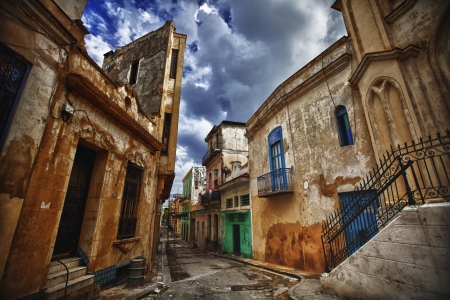 Call your health insurance company and verify if your policy will be accepted abroad, most likely it won't be since the Cuban government will not accept US insurance. With some of these new available commercial flights, JetBlue has stated that purchasing a ticket to Cuba will be include the required insurance as part of your fare. It's also something you can purchase in immigration from the airport but it's highly recommend sorting it out before you travel. Most airliners, travel agencies, and groups can help arrange these things for your trip. Also if you have prescription medication, make sure you get a letter from your physician to explain the need for prescription drug for entry to the country. Keep in mind seeing doctor in Cuba will require payment in cash.
As the ease and convenience in travel restrictions to Cuba are increasing with airline companies, cruise liners, and charter boat companies there will be more opportunities to visit Cuba now and in the future.
Make sure your passport is up to date and at least valid for 6 months before attempting to travel abroad and don't forget to enroll in STEP – The Smart Traveler Enrollment Program for updates and notification for US travelers.
Bon voyage & safe travels!