Smart Traveler Enrollment Program (STEP): Security & Information Alerts for the Savvy Traveler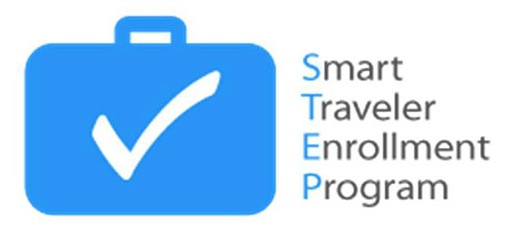 Imagine a worst-case scenario: you're in a foreign country and disaster suddenly strikes. Like the Bastille Day attack in Nice earlier this summer, or the earthquake in Haiti in 2010, two catastrophes that majorly affected U.S. citizens travelling abroad. It's difficult to plan for these kinds of situations, or even to believe they'll ever happen to you. Harder still can be knowing what to do if you do find yourself in trouble outside of U.S. borders. Fortunately, there's an app for that.
The U.S. State Department offers a free service called the Smart Traveler Enrollment Program, or STEP, that allows U.S. citizens traveling or residing abroad to register with the U.S. embassy or consulate nearest to them. Once you're been enrolled in the service and have registered your trip, the embassy can contact you with important security warnings, assist you in getting to safety or getting in touch with your family back home in case of an emergency, and arm you with the most up-to-date information available about the country where you're staying (i.e. travel warnings or anything else pertinent to the region your traveling to). The service also provides weather- and security-related travel alerts for your intended destination before you go, so you can modify your travel arrangements at the last minute if necessary. Enrollment in the program is simple and optional but highly recommended; you only need to sign up once, and then you can add any future travel plans as you make them. Travelers can enroll at the STEP website or through the State Department's official Smart Traveler app, available for free at the iTunes store and the Google Play Store. You'll need to have your passport number (don't have your passport yet? Use our comprehensive passport guides to get yours today – don't wait as wait times can be 4-6 weeks or you'll pay additional fees to get your passport faster) handy when you enroll, and there's space to input useful information like medical or mobility issues.
Registering with foreign embassies isn't new (
you can find articles advising travelers to do so that date back decades
), but the STEP program, which has been running since 2011, harnesses the power of modern technology to make this process more convenient and streamlined. With it, you can notify an embassy of your whereabouts without the hassle of having to locate the embassy before you've learned your way around, wait in line to speak to someone while you're still grappling with jet lag, or waste precious vacation time that you'd rather spend sightseeing. It's not the only example of technology facilitating communication in a crisis—Facebook Safety Check, which has been around since 2014, has garnered a lot of media attention for its role in helping people contact loved ones back home during international tragedies like the 2015 earthquake in Nepal—but STEP is still surprisingly under the radar considering its high level of utility. Unlike Safety Check, STEP can assist you in actually getting to safety, not just letting your loved ones know you're safe.
S.T.E.P. Program Enrollment Benefits
Receive important information from the Embassy about safety conditions in your destination country, helping you make informed decisions about your travel plans.
Help the U.S. Embassy contact you in an emergency, whether natural disaster, civil unrest, or family emergency.
Help family and friends get in touch with you in an emergency.
It's not just useful in the worst-case-scenario, either. Being enrolled in STEP can make life easier if you lose your passport or if it's stolen while you're travelling, a much more likely situation than being stranded during an earthquake. And having the app installed on your phone allows you to access crucial information about the country you're navigating, like how local laws affect you and what traffic regulations you need to be aware of if you're renting a car, with a few quick taps.
As always be safe and happy travels!