Real ID Delayed for Air Travel Until 2018
|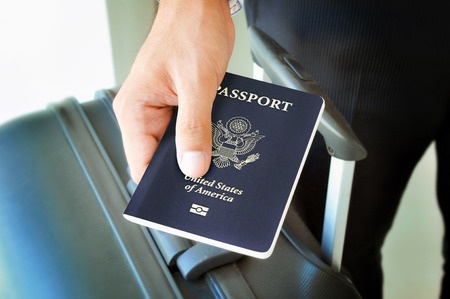 Department of Homeland Security (DHS) Secretary Jeh C. Johnson announced in early January 2016 that the enforcement of the REAL ID Act has been delayed until January 22, 2018.
The REAL ID Act, passed by Congress in 2005, went on to be enacted as a result of the 9/11 Commissions recommendation that the Federal Government "set standards for the issuance of services of identification, including drivers' licenses". The REAL ID Act essentially puts the onus on each individual U.S. state and U.S. territory to provide state-issued drivers licenses or ID cards that are compliant with Federal standards.
The purposes of the REAL ID Act are for:
Boarding federally regulated commercial aircraft
Accessing Federal facilities
Entering nuclear power plants
For the license or ID card to be considered REAL ID compliant, one measure states must incorporate is anti-counterfeit technology into the card. States must verify the applicant's identity, and must conduct thorough background checks for employees involved in issuing drivers' licenses.
Until January 22, 2018, residents of all states will still be able to use their state-issued driver's license or ID card for domestic air travel, regardless of their state's compliance or non-compliance with the REAL ID Act. Passengers can also continue to use any of the other Transportation Security Administration (TSA) approved forms of identification, which include:

List of TSA Approved Forms of Identification
Passport or Passport Card
Global Entry Card
U.S. military ID
Airline or airport-issued ID
Federally recognized tribal-issued photo ID
Secretary Johnson said the following in a statement:

"Bottom line up front: Effective January 22, 2018, air travelers with a driver's license or identification card issued by a state that does not meet the requirements of the REAL ID Act (unless that state has been granted an extension to comply with the Act) must present an alternative form of identification acceptable to the Transportation Security Administration (TSA) in order to board a commercial domestic flight. Over the next two years, those states that are not REAL ID compliant are strongly encouraged to meet the requirements of the law for the benefits of their residents".
U.S. states and U.S. territories that are compliant with the REAL ID Act (as of this article publication): Alabama, Arizona, Colorado, Connecticut, Delaware, Washington D.C., Florida, Georgia, Hawaii, Indiana, Iowa, Kansas, Maryland, Mississippi, Nebraska, Nevada, Ohio, South Dakota, Tennessee, Utah, Vermont, West Virginia, Wisconsin, Wyoming.
U.S. states and U.S. territories that are non-compliant with extensions (as of this article publication): Alaska, Arkansas, California, Guam, Idaho, Illinois, Kentucky, Louisiana, Maine, Massachusetts, Michigan, Montana, N. Marianas, New Hampshire, New Jersey, New Mexico, New York, North Carolina, North Dakota, Oklahoma, Oregon, Pennsylvania, Puerto Rico, Rhode Island, South Carolina, Texas, Virginia, Virgin Islands.
U.S. states and U.S. territories that are non-compliant without extensions (as of this article publication): American Samoa, Minnesota, Missouri, Washington. Federal officials may continue to accept Enhanced drivers' licenses from Minnesota and Washington.
Currently, approximately 90% of all U.S. drivers hold licenses from jurisdictions that have either met the REAL ID Act's standards or that have received extensions.
The REAL ID does not apply to:
Voting, or registering to vote
Entering Federal facilities that don't require identification
Applying for, or receiving Federal benefits
Participating in proceedings or investigations relating to law enforcement activities
Accessing life preserving or health-related services
Some states have suggested that their current status of non-compliance with the REAL ID Act is attributed to the somewhat prohibitive cost it will be to their states to switch to the new system required to make their identifications compliant. With the two-year extension, Secretary Johnson hopes that states can come up with measures in that extended period of time that will enable states to make the successful transition into becoming compliant.
Critics of the REAL ID Act see the Act as a move toward the country establishing a national ID card. Former Congressman Ron Paul, in a 2005 speech before Congress, stated his opposition to the act, saying:
"The REAL ID Act establishes a national ID card by mandating the states include certain minimum identification standards on drivers' licenses. It contains no limits on the government's power to impose additional standards. Indeed, it gives authority to the Secretary of Homeland Security to unilaterally add requirements as he sees fit".
Paul joins many private citizens, as well as state legislators and state government officials, who oppose the REAL ID Act. Time will tell whether these opponents will come around to realize some measure of acceptance for the Act, or will continue to stand firm in their stance that the Federal government is trying to nationalize citizens even further, 'tying the hands' of individual states to regulate laws they currently have in place even more than they already have.
For travelers with questions about their state's REAL ID compliance status, now or in the future, they can go to the DHS website. Here they can see if their state is compliant with the Act; they can also review TSA's list of acceptable forms of identification.
A US Passport is a form of identification that IS Real ID Act compliant and available to all US Citizens! To learn more about US Passports, visit our informational passport guides