Why I Recently Recommended to Someone That they Travel with their Expired Passport to the Bahamas
|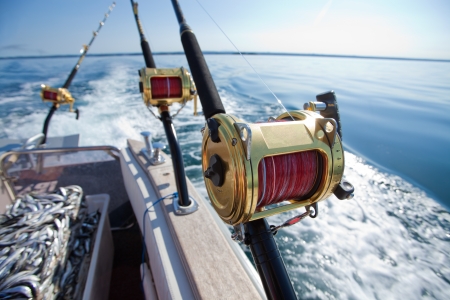 I had gotten an urgent call from an acquaintance of mine on a recent Thursday morning, his dilemma? He and 5 of his friends were travelling to the Bahamas the following morning on his private boat for a weekend fishing trip and he realized that his passport had expired 4 months prior. Being both an avid fisherman and an expert in passport expediting, I guess he figured I could work miracles, but the events that followed are …. well read for yourself:
Travel documents are an important part of any international boating or fishing trip, typically one can go on a cruise (like on Carnival, or Royal Caribbean) to the Bahamas without a passport (you will need your birth certificate) but will not be able to disembark the boat at any of the destinations. However, when arriving in the Bahamas by private boat, a passport is ALWAYS required. Like I mentioned, my friend had a US passport that expired 3 months prior – he also had his birth certificate. I suggested to him that if he absolutely wanted to make his trip, he could play dumb in the Bahamas about his passport expiration and that he should also should bring his birth certificate just in case….. I normally would not recommend this under any circumstances, getting caught doing so could land you in trouble in a foreign country and who knows what would happen.
Guess what happened? He had no trouble when he checked in with customs in the Bahamas! He also had no trouble when he checked in with customs on his return to the United States! No one in the Bahamas or in the United States questioned his passport being expired.
I honestly didn't expect him to have nay issues in the Bahamas, I'm sure it's a common mistake to show up there with a passport expired, unlike with air travel when arriving by private boat there is no one to check your passport before you arrive in a foreign country. But what does this say about our border security since he had no issues when he returned? What kind of training do customs officials receive if they don't even look at the expiration date of a passport? To me it was much more of a surprise that he had no issues upon his return to the United States.
I DO NOT SUGGEST THAT ANYONE TRAVEL WITH AN EXPIRED PASSPORT, I ONLY RECOMMENDED IT TO HIM AND TOLD HIM IT COULD LEAD TO A LOT OF ISSUES FOR HIMSELF – he didn't want to ruin a fishing trip that had been planned for a year with his friends. Passport Expediting wouldn't have helped him because he was leaving the following morning at 5AM, we could have gotten him one later in the day but by then he had already been en-route to the Bahamas.
Before this, I have never told anyone to travel with their passport expired so I don't have much to compare it to, please share your comments or stories about travelling with your passport expired.
If your passport is expired and you're not travelling soon: renew your passport with our guide – if you are travelling in the next 1-3 weeks, you may want to consider using a passport expediter – also be sure not to forget about the passport validity rules.